Automatic Bag Palletizers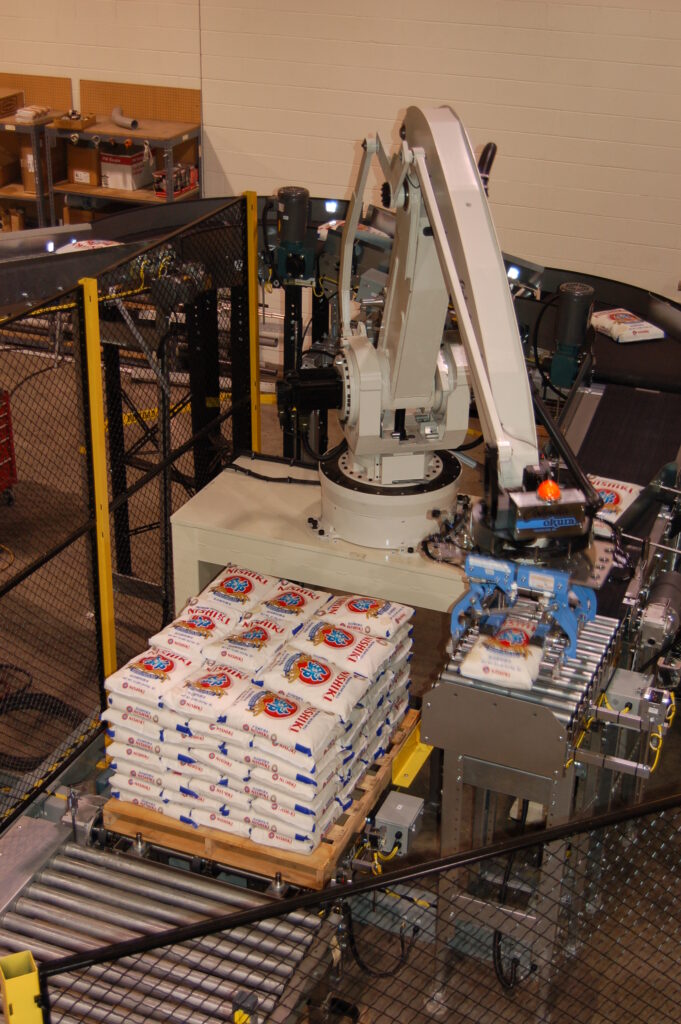 Robotic Bag Palletizers
Columbia Okura Models 700A and 1800A
Columbia Okura
robotic
bag palletizers for sustained rates of 12 to 25 bags per minute. Multiple designs and layouts available for automatically bag palletizing your needs. Heavy duty equipment and complete systems backed directly by Columbia Okura.
High Level Conventional Bag Palletizer
Three models available from Chantland for those who want layer squaring and layer compaction for box like appearance of full pallet loads. Allows most products to be warehoused 4 full pallets high. These machines are capable of rates up to 40 bags per minute.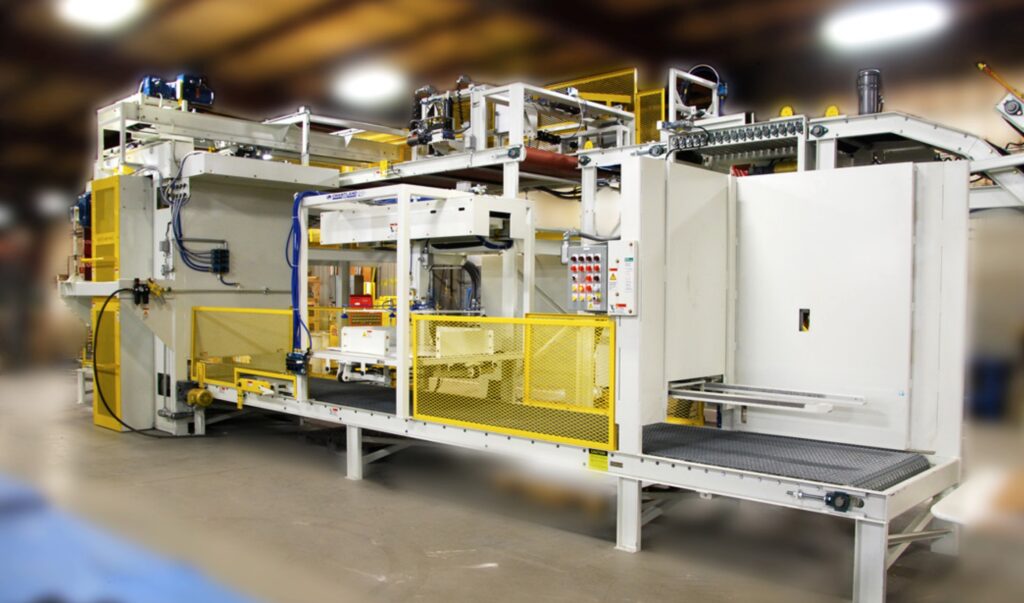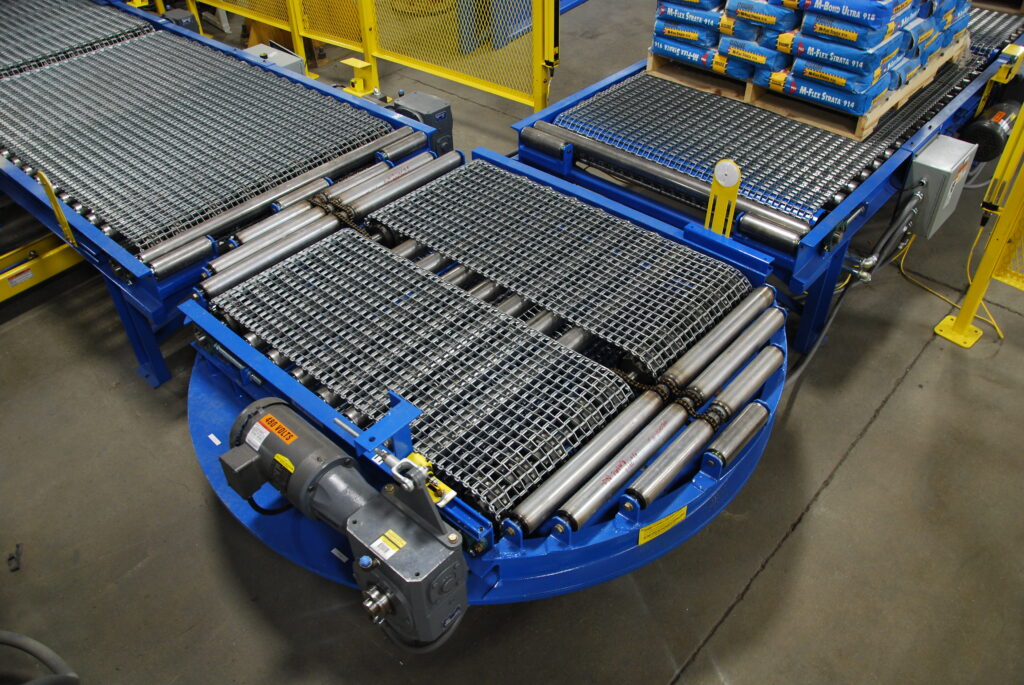 90 Degree Pallet Turntable
This conveyor can be used for empty pallets to feed a palletizer or full pallets exiting a palletizer. They are capable of discharging and receiving pallets in different directions.
Live Roller Pallet
Live roller pallet conveyor for empty or full pallets to go in opposite direction of pallet runners.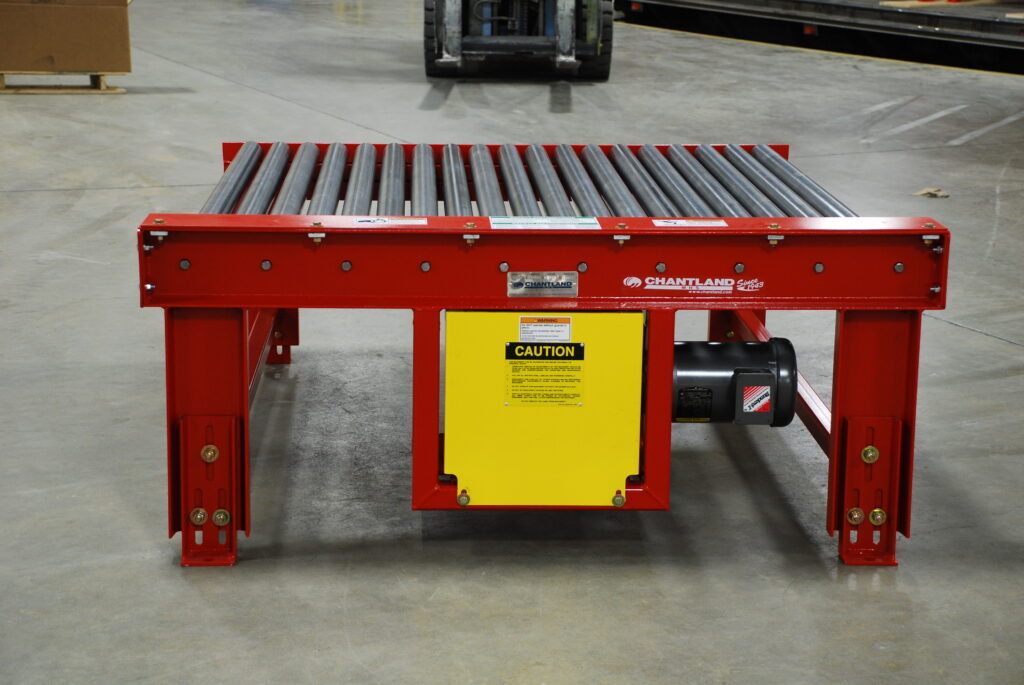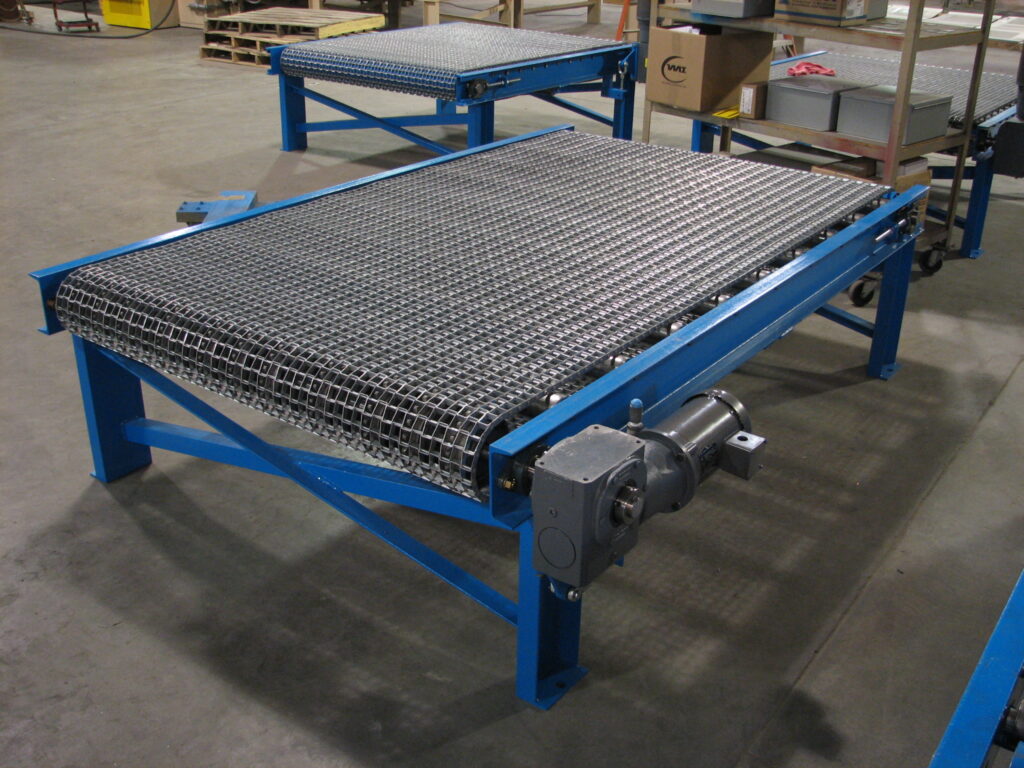 Wire Mesh Pallet Conveyor
Wire mesh pallet conveyor for use with empty or full pallets. Can be used regardless of the direction of runners.