Wire Mesh Packer Conveyors
For use when automatically discharging valve bags and need to transfer bags to other conveyors or to manual palletizing station. They are engineered for customers specific size requirements. They can come with an operator's station having a seat and empty bag holders as well as a right-angle transfer device. Wire mesh is heavy duty with 6" hardened sprockets and direct shaft mounted gearmotor.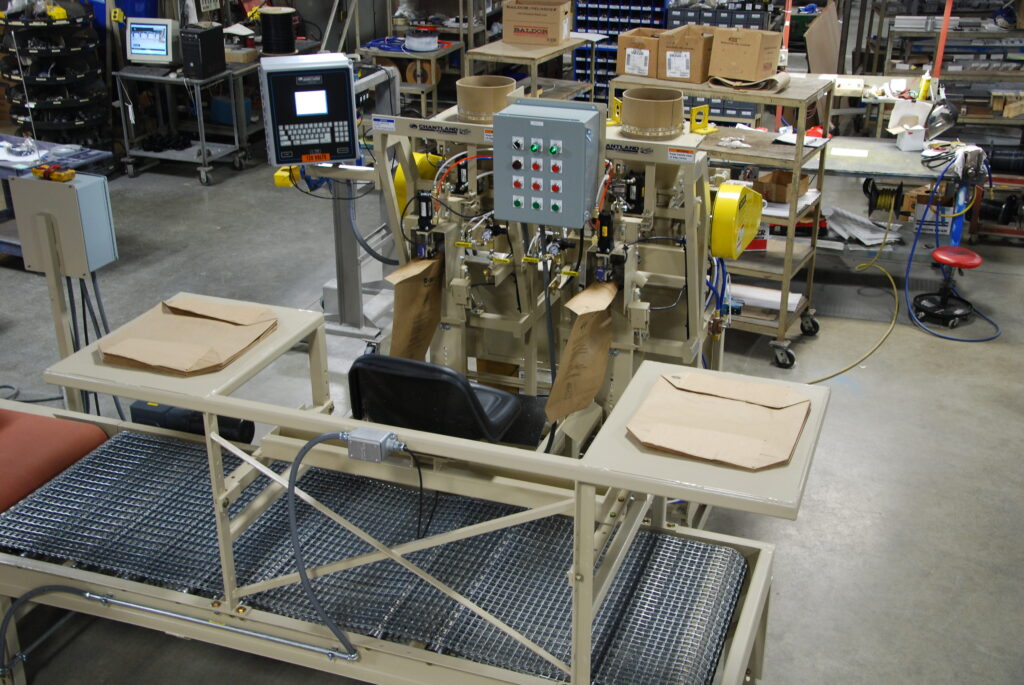 Bag Cleaning Conveyors
These are for cleaning top and bottom of filled bags. They use a combination of air blast and powered brushes.
Bag Flatteners 
A bag flattener uses two conveyors to squeeze the bag and help release the air. It can be horizontal or elevated to feed additional equipment.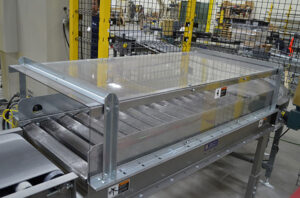 Square Roller Conveyor
A square roller conveyor will condition bag and spread materials without compression. It can be horizontal or elevated to feed additional equipment.
Accumulation and Pacing Conveyor
Depending on product, the accumulation section can be gravity roller or powered roller feeding rough top rubber belt powered pacing conveyor. Used for feeding palletizing systems, printer systems and even manual palletizing stations.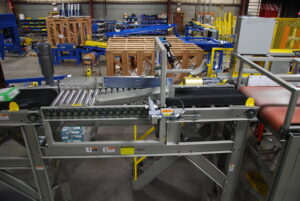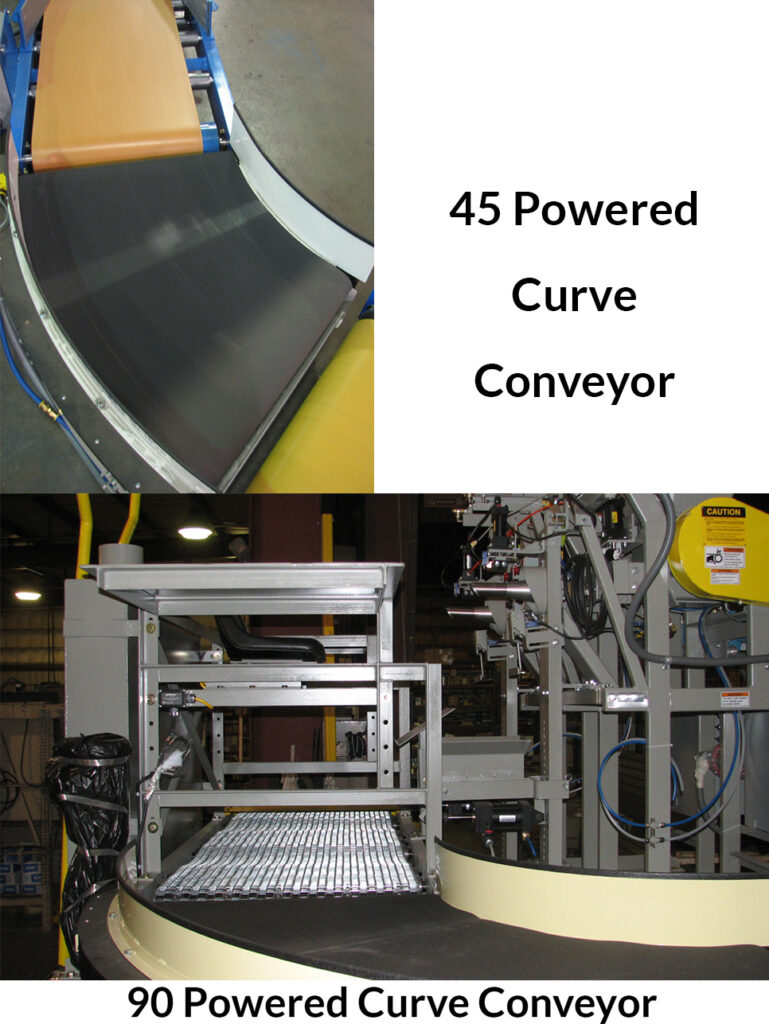 Powered Curve Conveyors
Powered Curve Conveyors come in 45 degrees and 90 degrees. They are capable of receiving bags length-wise and width-wise to feed other conveyors.
Bag Transfer Conveyor
For turning bags from width direction to legnth. Can be used on paper valves, paper open mouth, and plastic bags. The belt surface is smooth for easy turning of bags.